Sweet All-Occasion Handmade Card
How sweet and simple is this all-occasion handmade card? It's sure to make someone's day!
This pretty card starts with the heartwarming image from the Catch You Later stamp set. To make quick work of the coloring, I used our alcohol markers, the Stampin' Blends, and then threw in some pretty paper – Beauty of the Earth Designer Paper and Gold Metallic Specialty Paper.

Here is how I made this card:
Project Measurements
Crushed Curry: 5-1/2" x 8-1/2", scored at 4-1/4"
Merry Merlot: 4" x 5-1/2"
Beauty of the Earth Paper: 3" x 5-1/2"
Gold Metallic Specialty Paper: 2-1/4" x 2-3/4"
Basic White:

4" x 5-1/4"
2" x 2-1/2"
3/4" x 1-1/2"
Project Instructions
1. Fold Crushed Curry cardstock in half on score line to create base card.
2. Adhere the 4" x 5-1/4" Basic White mat inside the base card.
3. Adhere the Beauty of the Earth paper onto the Merry Merlot mat, about 1/8" down from the top.
4. Using about 8" of the Early Espresso Trim, adhere around the bottom of the Designer Paper and adhere to the back of the Merry Merlot mat.
5. Adhere the Merry Merlot mat to the base card.
6. Using the 2" x 2-1/2" piece of Basic White cardstock, stamp the quail image using Early Espresso ink. Using the same ink, stamp the sentiment onto the 3/4" strip of Basic White towards the left side of the strip and set aside.
7. Color in the quail using the Bronze & Ivory Blends. Color in the beaks using the Dark Daffodil Delight Blend.
8. Adhere the right side of the sentiment strip from Step #6 to the Gold Metallic Paper so that most of the sentiment shows on the left. Adhere the Quail image to the Gold Metallic Paper (it will cover part of the sentiment strip.)
9. Use Stampin' Dimensionals on both the sentiment strip and Gold Metallic paper, adhere to the card as shown in the sample to finish.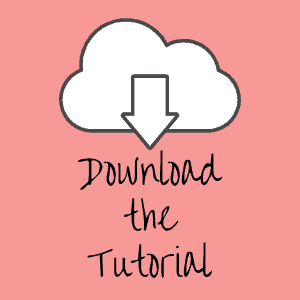 Supplies Used on this Project
Pin It
Go ahead and pin this image in your "favorites" board so you can find this when you need it!
Thank you so much for stopping by and checking out this papercrafting tutorial. I hope you are inspired to create and send cards. I love sharing how to make cards here on the BZBStamper blog and I can't thank you enough for all of your support!