Simple Birthday Card for a Boy
Need a simple birthday card for a boy in your life? Check out this adorable handmade Robot card – he'll love it!
I love cards that are simple to make but don't look simple – and this fun card does just that! The highlight of the card is that adorable robot image, but it comes together quickly thanks to 2 coordinating colors of ink and paper! if you don't like the Mango Melody & Pacific Point combination, you can pick almost any color combo for this card from my Color Combination Library. Check out how easy it is to make this card:
Project Measurements
Mango Melody: 5-1/2" x 8-1/2", scored at 4-1/4"
Basic White: 4" x 5-1/4" (two) and 2" x 2"
Pacific Point: 2-1/4" x 2-1/4"
Project Instructions
1. Fold the Mango Melody cardstock in half at the scoreline and burnish well with your Bone Folder.
2. Adhere one of the 4" x 5-1/4" pieces of Basic White cardstock inside the base card.
3. Using the other piece of 4" x 5-1/4" Basic White cardstock, stamp the "HB2U" birthday sentiment randomly on the lower left corner of the white cardstock.
4. Adhere the stamped White cardstock to the base card.
5. Using the 2" square of White cardstock, stamp the robot using Pacific Point ink.
6. Adhere the White cardstock square to the Pacific Point square and adhere to the card using Adhesive.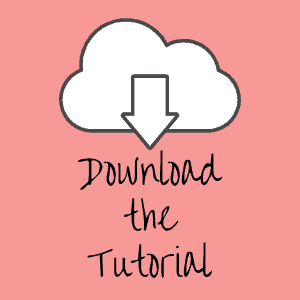 Supplies Used on this Project
Like It? Pin It!
Be sure to pin this project to your card making boards on Pinterest if you like this project
Thank you so much for stopping by! I hope you are inspired to make simple handmade cards for friends this week! Give this papercrafting tutorial a try 🙂 Check back soon for more card-making ideas!