It's so easy to make a masculine Thank You Card using the Mountain Air Stamp Set.
I've been on a masculine card kick lately! For today's card, this could easily be for anyone, but it would definitely make a great Thank You card for the guy in your life!
To keep it simple, I used a card sketch from my Card Sketch Library, a modification of Sketch #11. I then used one of my favorite nature stamp sets, the Mountain Air Stamp Set, and it just all kind of came together!
You can download the directions on how to make this card below. Enjoy!
Project Measurements
Evening Evergreen: 4-1/4" x 11", scored at 5-1/2"
Misty Moonlight: 3-1/4" x 4-1/4"
Basic White: 3" x 4-1/4" and 4" x 5-1/4"
Project Instructions
1. Fold the Evening Evergreen cardstock in half at the scoreline and burnish well with your Bone Folder.
2. Adhere the 4" x 5-1/4" piece of Basic White Cardstock inside your card.
3. Using the 3" piece of Basic White cardstock, stamp the bold mountains using Pale Papaya ink at the top of the cardstock, down far enough that you can add the birds.
4. Clean your stamp, ink with Calypso Coral, and stamp the bold mountains just below the Pale Papaya mountains.
5. Clean your stamp and ink with Misty Moonlight, stamp just below the Calypso Coral Mountains.
6. Clean your stamp and ink with Pacific Point ink. Position the mountains this time so that just the bottom of the mountain stamp shows below the Misty Moonlight mountains to look like a lake.
7. Using the Evening Evergreen ink pad, ink the trees and stamp so that they are below the "lake".
8. Using Memento Black ink, stamp the sentiment below the tree line on the left. Using the same ink pad, stamp the birds just above the Pale Papaya Mountains.
9. Adhere the Basic White cardstock to the Misty Moonlight Cardstock and adhere to the base card.
10. Wrap a piece of the Ribbon around the card and tie it into a knot slightly to the right of center.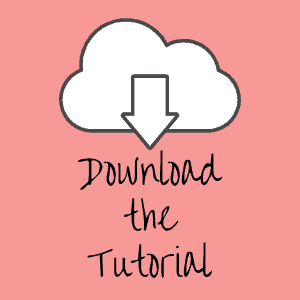 Supplies Used on this Project
Save It!
Now it's your turn to give this card a try. Order your supplies and plan a fun afternoon of papercrafting 🙂.
Thank you so much for stopping by! I hope you feel inspired to create and that you also feel you have all the info you need to make this card with these instructions. If you aren't sure about something, please comment below. I'm here to help!