Make this Simple Handmade Friendship Card
Make this simple handmade friendship card using the Forever Fern stamp set from Stampin' Up!
The Forever Fern stamp is such an easy stamp set to use when you need to make a lot of cards. For this card, I used the Forever Fern Bundle, which allowed me to have a lot of images on this card without having to do any fussy cutting! So easy!
There are a lot of little touches on this card that add up to one big fun, but simple, card! You'll find the directions below.
Project Measurements
Mint Macaron: 5-1/2" x 8-1/2", scored at 4-1/4"
Crumb Cake: 4" x 5-1/4"
Basic White: 4" x 5-1/4" (two) and 3" x 4-1/4"
Project Instructions
1. Fold the Mint Macaron Cardstock in half at the score line and burnish well with your bone folder.
2. Adhere one of the 4" x 5-1/4" pieces of Basic White cardstock inside the base card.
3. Using the other piece of 4" x 5-1/4" Basic White cardstock, stamp the 2 of the large leaves & 1 small using Just Jade ink; stamp the 2 middle-sized leaves using Mind Macaron ink.
4. Cut out the stamped leaves using the Cut & Emboss Machine and the appropriately sized Forever Flourishing Dies. Set aside.
5. Using Just Jade ink, stamp the sentiment in the lower right corner of the 3" x 4-1/4" Basic White Cardstock.
6. Ink up the splatter stamp using Mint Macaron ink and stamp off 2x on your scratch paper. Stamp onto the White cardstock and then stamp again without reinking. Repeat this process until you've covered the White cardstock.
7. Adhere the White cardstock to the base card.
8. Using the die-cut ferns from Step #4, adhere to the card using adhesive, arranging as desired by layering on top of each other.
9. To finish, add 3 of the In Color Gems to the card in various sizes.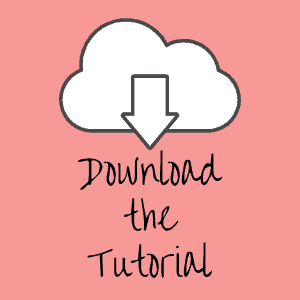 Supplies Used on this Project
Pin This
Pin the image below to your board for all those handmade birthday card ideas you have saved so when you have an opportunity for a fun cardmaking session you will be able to get right to the creative part!
Thanks for stopping by today, I hope you enjoyed this papercrafting tutorial. If you have a question or if I can help you with anything, please leave me a comment. I'd love to hear from you!