A Sweet and Simple Crazy Cat Card
You'll love making this sweet and simple crazy cat card! It uses the Clever Cat Stamp Set by Stampin' Up! and check out the cute polka dot background made with a Decorative Mask!
How fun is this card – that crazy cat always makes me laugh! My original intent for this card was to keep it super simple, but after stamping the main "cat in a box" image, I felt it needed something just a bit more.
I didn't have any Designer Paper that would work, so I decided to create my own background using one of the Basic Pattern Decorative masks. It's soooo easy to do this – the hardest thing was chosing what color to use! I started with Smoky Slate but I felt like it needed more of a punch of color, so I ended up going with this Color Combination from my Color Library:
The Just Jade added just a pop of color but didn't overwhelm the Smoky Slate & Basic Gray colors! I also stepped the card up a bit by adding some Ribbon. Sweet & simple. Here's how I made this card:
Supplies Used on this Project
Project Measurements
Smoky Slate: 5-1/2" x 8-1/2" scored at 4-1/4"
Smoky Slate: 2-3/4" x 3-3/4"
Basic White: 4" x 5-1/4" (x2)
Basic White: 2-1/2" x 3-1/2"
Project Instructions
1. Fold the Smoky Slate cardstock in half.
2. Adhere one of the 4" x 5-1/4" Basic White cardstock pieces inside the base card.
3. Layer the Basic Pattern "Circle" Decorative Mask onto the other 4" x 5-1/4" piece of Basic White Cardstock. Either firmly hold the mask onto the cardstock or tape down using painters tape of washi tape.
4. Ink up one of your Blending Brushes using Just Jade ink. Starting at the top, lightly "swirl" ink onto the mask and gently work down the mask until you get to the bottom – without re-inking. This will give you an ombre effect. (If you'd prefer to have a solid inking, simply re-ink your Blending Brush during the inking process.)
5. Using 8" of ribbon, wrap the Soft Succulent Ribbon around the long end of the white sponged mat and tie into a knot at the top.
6. Using the 2-1/2" piece of Basic White cardstock, stamp the sentiment at the bottom using Just Jade ink.
7. Stamp the "cat in the box" using a well-inked Smoky Slate ink pad.
8. Adhere the White mat to the Smoky Slate mat and adhere to the card base, over the ribbon, using Stampin' Dimensionals to finish.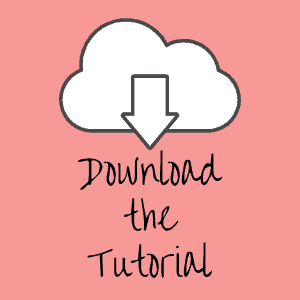 Save It!
Now it's your turn to give this card a try. Order your supplies and plan a fun afternoon of papercrafting 🙂.
Thanks for stopping by! I appreciate it every time you read a post, you share a project I have made,or you place an order – all of that helps support my small business and I appreciate you!