A DIY Greeting Card for Your Pampered Pet
How about a DIY Greeting Card for your pampered pet? It's so easy to create this adorable card that any pet lover would adore! Who do you know that would love to receive this card?
This is such a fun card for anyone who loves cats and dogs! Whether you just want to make someone's day or put a smile on their face, this stamp set will help you make any pet lover smile!

The brand new Natural Blends by Stampin' Up! make it to so easy to add vibrant color to these animal images. Quick, easy and fun – what could be better than that?
Project Measurements
Misty Moonlight: 4-1/4" x 11", scored at 5-1/2"
Basic White: 4" x 5-1/4" (2) and 3/4" x 3"
Bloom Where You're Planted Paper (brick pattern): 3" x 4"
Project Instructions
1. Fold the Misty Moonlight cardstock in half at the score line and burnish well with your Bone Folder.
2. Adhere one of the 4" x 5-1/4" piece of Basic White cardstock inside the base card.
3. Using the other piece of 4" x 5-1/4" Basic White cardstock, adhere the piece of Designer Paper to the top of the white cardstock, lining up at the top.
4. Stamp the dog and cat at the bottom of the White cardstock using Black Memento ink.
5. Color in the cat using the #200, #600 and #900 Natural Tones Blends.
6. Color in the dog using the #200 and #800 Natural Tones Blends, #100 on the dog's nose and the Misty Moonlight Dark Blend on his collar.
7. Adhere the White cardstock to the base card.
8. Using the 3/4" strip of Basic White cardstock, stamp the sentiment on the right side using Black Memento ink.
9. Tie about 4" of the Denim Ribbon in the left side of the white cardstock and tie into a knot.
10. Adhere the sentiment strip to the card as shown in the sample using Stampin' Dimensionals to finish.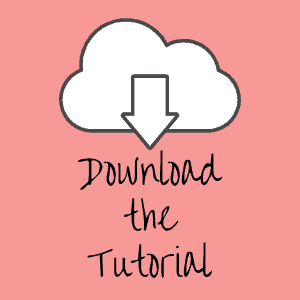 Supplies Used on this Project
Pin This
Pin the image below to your board for all those handmade greeting card ideas you have saved so when you have an opportunity for a fun cardmaking session you will be able to get right to the creative part!
Thanks for stopping by today, I hope you enjoyed this papercrafting tutorial.  If you have a question or if I can help you with anything, please leave me a comment. I'd love to hear from you!