Stampin' Up! Sweet Conversations Bundle
The hearts in the Sweet Conversations Bundle make it so easy to create unique valentines. You can also use them to create love notes throughout the year.
I'm in love with the Sweet Conversations Bundle! Conversations will be cuter than ever using this fun, valentine-themed set. It includes a variety of hearts—including conversation hearts—that can be used on valentines and with other love-themed projects. It also includes circles, stripes, and a tag, all things that make this set even more versatile.
I wasn't quite sure exactly how I wanted this card to turn out, so I did what I always do – I grabbed a Card Sketch from my Card Sketch Library. In this case, I went with Card Sketch #11, mainly because it's so easy! 😃 Here's how I made this card – don't forget you can download the printable Tutorial by using the link below the instructions. Enjoy!
Supplies Used on this Project
Project Measurements
Real Red:

5-1/2" x 8-1/2", scored at 4-1/4"
2-1/4" x 4"
1-1/8" x 1-1/8"
2" x 2" scrap

Basic White: 4" x 5-1/4" (2); 1" x 1"; 2" x 2" scrap
Sweet Talk Paper: 2" x 4" (striped pattern); 3" x 3" heart pattern
Project Instructions
1. Fold the Real Red cardstock in half to create your base card.
2. Adhere one of the 4" x 5-1/4" pieces of Basic White cardstock inside your card.
3. Using the other 4" x 5-1/4" piece of Basic White cardstock, stamp the "hug me" heart using Blushing Bride ink randomly over the cardstock. Using the Real Red ink pad, stamp the solid heart to fill up the background. Adhere to base card.
4. Adhere the 2" x 4" strip of Designer Paper to the 2-1/4" strip of Real Red cardstock and adhere onto base card.
5. Using the 1" square of White cardstock, stamp the sentiment inside square using Real Red ink. Adhere to 1-1/8" Real Red mat and adhere on right side of the Striped Designer Paper.
6. On the 2" x 2" scrap of Basic White & Real Red cardstock, stamp the "luv u" heart onto the White cardstock using Real Red ink. Using the Sweet Hearts Dies, cut out the stamped heart and a red heart from the scrap of Real Red cardstock.
7. Using the 3" square of Sweet Talk Designer Paper, cut out the envelope pattern using the same Sweet Hearts Dies. Fold up 3 of the ends and seal, leaving the top open. Slip in the 2 hearts from the previous step. Tie some of the Playful Pets ribbon around the envelope, and tie a small bow. Adhere to the left side of base card using Stampin' Dimensionals, as shown in the sample to finish.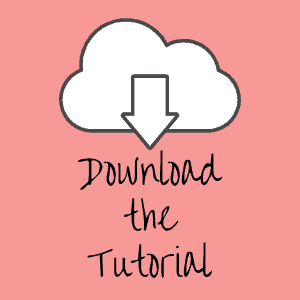 Pin This
Pin the image below to your board for all those handmade Valentine's Day cards ideas you have saved so when you have an opportunity for a delicious cardmaking session you will be able to get right to the fun part!
Thanks for stopping by today, I hope you enjoyed this papercrafting tutorial. If you have a question or if I can help you with anything, please leave me a comment. I'd love to hear from you!