How to Make a Fun Handmade Card using the Awesome Otters Stamp Set
The Awesome Otters Stamp Set by Stampin' Up! is perfect for making amusing cards that will make you smile. The fun design of this card shows off the adorable Otter that is sure to bring a laugh to whoever receives it!
This little guy is just too stinkin' cute! A friend of mine asked me to make her a card for her son, who is in 3rd grade, and was going through a difficult time. I immediately thought of this Otter cuz you just can't be sad when you see his little face! I added a few other touches, such as the embossed background, but otherwise kept it pretty straight forward. I hope he likes it!

Want to see other samples made with this stamp set? You can find them here.
Project Measurements
Basic White:

5 ½" x 8 ½" scored at 4 ¼"
1-3/4" x 1-3/4" (3)
3/4" x 1-3/4"

Basic Black:

1-7/8 x 1-7/8" (3)
7/8" X 1-7/8"

Pacific Point: 4" x 5-1/4"
Project Instructions
1. Fold the 5-1/2" x 8-1/2" piece of Basic White cardstock in half at the score line. Burnish well with your Bone Folder to create a crisp fold.
2. Using the 4" x 5-1/4" piece of Pacific Pint cardstock, run through the Cut & Emboss Machine using the Splatter folder – you will need to run it through 2x to emboss the entire piece of cardstock. Adhere to base card.
3. Using the 3 1-3/4" squares of Basic White cardstock, stamp the otter image in different directions using Black Memento ink.
4. Color in the otters using the Early Espresso Watercolor Pencil; use the Black Watercolor Pencil to darken his nose.
5. Adhere the 3 stamped squares of Basic White Cardstock onto the 1/8" large pieces of Basic Black cardstock. Adhere these 3 pieces onto the base card as shown on the picture.
6. Using the 3/4" piece of Basic White cardstock, stamp the sentiment using Black Memento ink. Adhere to the Basic Black rectangle and then adhere to base card to finish.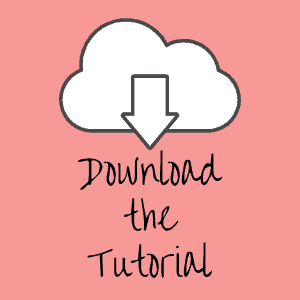 Supplies Used on this Project
Pin It
Like this project? Be sure to pin it so you can easily find it again. It will take you right back here to all the details of the card.
Thanks so much for stopping by today! Be sure to give this card sketch idea a try and mail it to a friend
that is celebrating something! It's so fun to make a card but it's even more fun to send! #makeacardsendacard