Easy Yet Elegant DIY Birthday Card
This elegant DIY Birthday card is so simple to make and is perfect for that special friend in your life. Let me show you how to make it!
How gorgeous is this Birthday card!?! It looks like it took hours to make, but it really came together in a hurry, thanks to simple images and beautiful colors. If these colors don't work for you, then check out my Color Combinations Library or take a peek at some of my other birthday cards to get inspired!
Here's how I made this simple birthday card:
Supplies Used on this Project
Project Measurements
Balmy Blue: 5-1/2" x 8-1/2", scored at 4-1/4"
Smoky Slate: 2-1/2" x 4"
Night of Navy: 1/2" x 2-3/4"
Basic White: 4" x 5-1/4 and 2-1/4" x 3-3/4" and 3/4" x 2-3/4"
Project Instructions
1. Fold the Balmy Blue cardstock in half to create your base card.
2. Adhere the 4" x 5-1/4" Basic White cardstock inside the card.
3. Using the Balmy Blue ink pad, stamp the "blob" around the edge of the front of the card. Clean stamp.
4. Using the 2-1/4" x 3-3/4" piece of Basic White cardstock, stamp the long "blob" using Basic Gray ink. Layer onto the Smoky Slate cardstock and adhere to center of card.
5. Using the Balmy Blue ink pad, stamp the sentiment onto the 3/4" x 2-3/4" Basic White cardstock. Layer onto the Night of Navy strip and adhere to card using Stampin' Dimensionals to finish.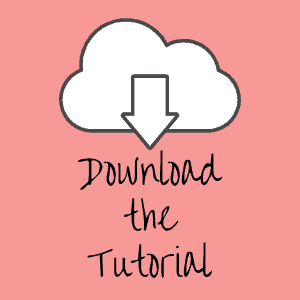 Save This
Save this to your Pinterest Board where you save all of your quick & easy Birthday card ideas!
Thanks so much for stopping by today! Be sure to give this card sketch idea a try and mail it to a friend that is celebrating something! It's so fun to make a card but it's even more fun to send! #makeacardsendacard