Easy Valentine's Day Card
Create this easy Valentine's Day Card using adorable imagery and fun sentiments from the Sweet Conversations stamp set. This card will make anyone feel loved and appreciated and yet it only takes minutes to make!
This card came together so quickly thanks to the pretty paper, Sweet Talk Designer Paper, and the easy card sketch. I modified Card Sketch #3 from my Card Sketch Library and used the Sweet Talk paper to do most of the design work for me!

I took the colors of Ink I used – Real Red and Gorgeous Grape – directly from the paper as well, making this so easy to make! Just cut the cardstock, stamp the images, and away ya go! You can find complete instructions on how to make this card below. Enjoy!
Supplies Used on this Project
Project Measurements
Basic White:

5-1/2" x 8-1/2", scored at 4-1/4"
4" x 5-1/4"
2-1/4" x 3-1/4"
2" x 3"

Sweet Talk Paper:

3-1/2" x 4" (purple pattern)
2" x 4" (heart pattern)
Project Instructions
1. Fold the Basic White cardstock in half to create your base card.
2. Adhere the purple Sweet Talk Designer Paper to the quarter sheet of Basic White cardstock, leaving 1/8" border at the top.
3. Adhere the heart Sweet Talk Designer Paper to the bottom of the White Cardstock, leaving 1/8" border at the bottom.
4. Wrap the Real Red ribbon around the White Cardstock so that it covers the seam; tie into a bow. Adhere to the base card.
5. Using the 2" x 3" piece of Basic White cardstock, stamp the hearts of choice at the top & bottom of the cardstock using Highland Heather ink – make sure you leave room for the heart stamp.
6. Ink the heart trio stamp using Real Red ink and stamp between the 2 hearts.
7. Adhere the stamped cardstock to the 2-1/4" x 3-1/4" Basic White cardstock and adhere to the card using Stampin' Dimensionals.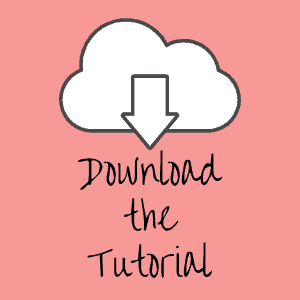 Pin It
Like this project? Be sure to pin it so you can easily find it again. It will take you right back here to all the details of the card.
Thanks so much for stopping by today!  Be sure to give this Valentine's Day Card idea a try and mail it to a friend.  It's so fun to make a card but it's even more fun to send!  #makeacardsendacard