A Pink Squirrel Birthday Card?
Who do you know who would love this Pink Squirrel Birthday Card? I have tons of friends I can think of who would be delighted if they received this card in the mail.
Yeah, I did it. I made a pink squirrel card. And I love it!
Side Note: have you ever tried a Pink Squirrel cocktail? It's horribly sweet but actually pretty good! Here's a recipe to try.

As you've probably figured out by now, I'm nuts about this Nuts About Squirrels stamp set! You can find more cards I've made with the set here. I think it's so fun and the face of this squirrel just makes me grin! Here's how I made this card:
Supplies Used on this Project
Project Measurements
Basic Gray: 5-1/2" x 8-1/2" scored at 4-1/4" and 5/8" x 2-1/8"
Melon Mambo: 3-1/2" x 4-1/4"
Simply Elegant Paper: 3-1/4" x 4-1/4"
Basic White:

4" x 5-1/4" (inside card)
2-1/4" x 3-1/4" (squirrel image)
1/2" x 2" (sentiment)
Project Instructions
1. Fold the Basic Gray cardstock in half at the score line and burnish well with your Bone Folder.
2. Adhere the 4" x 5-1/4" piece of Basic White cardstock inside the card base.
3. Layer the Simply Elegant paper onto the Melon Mambo cardstock and adhere to base card, about 1/2" over from left side.
4. Using the 2-1/4" x 3-1/4" piece of Basic White cardstock, stamp the outline image of the squirrel using Black Memento ink.
5. Using the bold image of the squirrel, stamp into the outline from Step #4 above using Melon Mambo ink. Pro Tip: if you have trouble lining up the 2 images, try in reverse by stamping the bold pink squirrel first and then stamping outline.
6. Adhere the White cardstock to the card front.
7. Using Black Memento ink, stamp the sentiment onto the 1/2" strip of White cardstock. Adhere to the strip of Basic Gray cardstock and adhere to base card as shown in the sample using adhesive.
8. Add 3 of the pink jewels in various sizes around the squirrel to finish.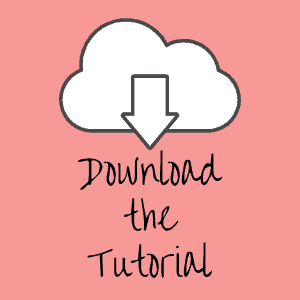 Like It? Pin It!
Be sure to pin this project to your card making boards on Pinterest if you like this project
Thanks so much for stopping by today! Be sure to give this card sketch idea a try and mail it to a friend that is celebrating a birthday! It's so fun to make a card but it's even more fun to send! #makeacardsendacard