Simple Floral Greeting Card for Your Best Friend
If you've ever needed a simple floral greeting card for your best friend, this gorgeous tulip card works nicely. It features the Flowering Rainboots Stamp Set by Stampin' Up! and I just love the sentiment that we used on this card.
Whenever I have a friend who is going through a particularly hard time, I like to send her a card to let her know I'm thinking of her. This card is perfect for those occasions.
For this card, I used the Simply Marbelous Designer Paper, which is only available through February 28, 2022. If the paper is no longer available as you're reading this post, you can substitute it for any Flirty Flamingo paper or cardstock – it'll still look great!

This is a two-step stamping set, which makes it very easy to do the leaves and tulips in totally different colors. I decided to color in the leaves with a Garden Green Watercolor Pencil and blend using the Wink of Stella Glitter Brush, which adds a soft tough of glimmer. I thought it would look like the tulips had just had a light touch of rain! You can find the complete directions on how I made this card below. Enjoy!
Project Measurements
Basic White: 5-1/2" x 8-1/2", scored at 4-1/4"; 3" x 5-1/2" and 1/2" x 3"
Simply Marbleous Paper: 3-3/4" x 5-1/2"
Project Instructions
Fold the Basic White cardstock in half at the score line and burnish well with your Bone Folder.
2. Layer the Simply Marbelous Paper onto the Base Mat (Note: this is a limited edition Sale-A-Bration paper. If it is no longer available, you can easily use any other Flirty Flamingo paper.)
3. Using the 3" x 5-1/2" piece of Basic White cardstock, stamp the stems several times across the bottom of the cardstock using Garden Green Ink.
4. Color in the stems of the leaves using the Garden Green Watercolor Pencil and blend lightly using your Wink Of Stella Glitter Brush.
5. Using the floral stamp, line up the flowers with the stems and stamp using Flirty Flamingo ink. Adhere the White mat to the card, centering on the Flirty Flamingo paper.
6. Using the 1/2" strip of Basic White paper, stamp the sentiment using Black Memento ink. Adhere to the card using Stampin' Dimensionals.
7. To finish, add 3 of the Brass Butterflies in varying sizes as desired.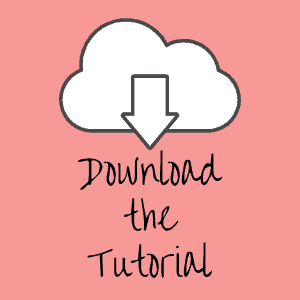 Supplies Used on this Project
Pin This
Pin the image below to your board for all those handmade Thinking Of You card ideas you have saved so when you have an opportunity for a fun cardmaking session you will be able to get right to the creative part!
Thanks for stopping by today, I hope you enjoyed this papercrafting tutorial. If you have a question or if I can help you with anything, please leave me a comment. I'd love to hear from you!