Simple Christmas Card using the Gate Fold Technique
Send everyone on your Christmas Card list this Simple Christmas Card using the Gate Fold Technique – it's super easy to make!
I love how easy peasy this card is to make! I've used this card fold, known as a Gate Fold, several times – you can find complete instructions on how to make this fold here.
One of my favorite parts about the Gate Fold is that not only is it easy, but once folded, it fits into a standard size envelope. Win/Win! And by using the gorgeous Painted Christmas Designer paper, which does all the hard work on this card, you could make a ton of these cards in a hurry!

I have a complete Tutorial on how to make this card below, make sure you click the "Download" button to save it so that you can use it over & over again!
Supplies Used on this Project
Project Measurements
Real Red: 5-1/2" x 8-1/2", scored at 2-1/8" on each side
Painted Christmas Paper: 2" x 5-3/8" (x 2)
Garden Green: 2-1/4" x 3-1/4"
Very Vanilla: 2" x 3" and 4" x 5-1/4"
Project Instructions
1. To score the base card, line up the 5-1/2" x 8-1/2" Real Red cardstock in your Paper Trimmer and score at 2-1/8". Turn the paper 180 degrees to the other end and score again at 2-1/8". Fold the score lines "in" to create a gate fold and burnish the score lines well with your Bone Folder.
2. Adhere the 4" x 5-1/4" piece of Very Vanilla inside the card base.
3. Adhere both 2" pieces of the Painted Christmas paper on each of the front flaps using adhesive.
4. Using the 2" x 3" piece of Very Vanilla cardstock, stamp the sentiment at the bottom of the card mat using Garden Green ink. Adhere to the 1/4" larger piece of Garden Green cardstock.
5. Use adhesive only on the left side of the Garden Green sentiment mat and adhere to the left panel. Tip: be careful with the adhesive so you don't seal your card shut!
6. Tie the Red Ribbon into a bow and adhere to the top of the sentiment mat using Glue Dots.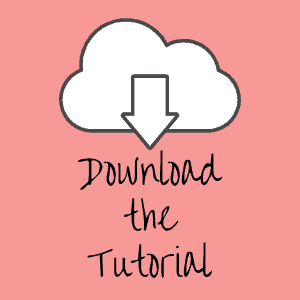 Pin It
Like this project? Be sure to pin it so you can easily find it again. It will take you right back here to all the details of the card.
Thanks so much for stopping by today! Be sure to give this card sketch idea a try and mail it to a friend who will appreciate this special Christmas card. It's so fun to make a card but it's even more fun to send! #makeacardsendacard