A Simple 5 Minute DIY Greeting Card
Make this Simple 5 Minute DIY Greeting Card using a stamp set, some ink and cardstock. This handmade card looks difficult to make but actually comes together in minutes. Let me show you how!
This card is so easy to make thanks to the Two-Step Wildflower Path Stamp Set and the gorgeous Layering Designs Vellum. I actually had a 2″ strip of the Vellum sitting on my stamp table when I sat down to design this card, so the entire card was designed around this pretty paper!
Are you familiar with Two-Step Stamping? Basically, it means that stamps that are usually one image (i.e., stems and flower) are on two separate stamps so that you can quickly stamp the images in different colors.

For this quick & easy card, I chose Mint Macaron because it's one of my favorite colors but you could use any color combination you wanted for this card. (Check out my Color Combination Library for more color ideas.) I decided that rather than bring in a second color, I'd just ink the flowers in the same color as the stem, but tap off once on my scratch sheet to remove some of the ink. This is called "generational stamping" and it's a great way to get different depths of color from one ink pad.
Here's how I made this card:
Project Measurements
Mint Macaron: 5 ½" x 8 ½" scored at 4 ¼"
Basic White: 4" x 5-1/4" and 4" x 4"
Layering Designs Vellum: 2" x 5-1/2"
Project Instructions
1. Fold the Mint Macaron cardstock in half at the score line and burnish with bone folder to create base card.
2. Adhere the 4" x 5-1/4" piece of Basic White cardstock inside the base card.
3. Using the 4" square of Basic White cardstock, stamp the sentiment onto the center of the cardstock using Black Memento ink.
4. Adhere the Layering Designs Vellum onto card front about 1/2" over from fold line. Tip: only apply adhesive where it will be covered by the 4" square White mat from next step.
5. Using the long stem stamp and Mint Macaron ink, stamp the long stem around the sentiment on all 4 sides, doing your best to create a square frame.
6. Using the small trio of bold flowers, ink the stamp with Mint Macaron ink, stamp off once on your scratch paper, and stamp onto the end of the stem. Repeat the process, inking & stamping off each time until you've added all the flowers as desired.
7. Adhere the stamped White cardstock to the base card as shown in the sample.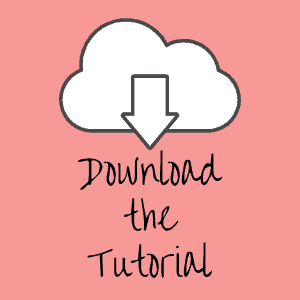 Supplies Used on this Project
Pin It
Go ahead and pin this image in your "favorites" board so you can find this quick card design when you need it!
Thank you so much for stopping by and checking out this quick and easy papercrafting tutorial.   I hope you are inspired to create and send cards.  I love sharing how to make cards here on the BZBStamper blog and I can't thank you enough for all of your support!