If you need a card to say hello, the Sending Smiles Stamp Set is the stamp set to grab! Its Two-Step Stamp design makes it super easy to make a quick card when you need one in a hurry!
I am in love with this card! From the colors used to the simplicity of design, to all the little touches – this is my idea of a perfect handmade card! I wanted to start out using the oh-so-fun Orchid Oasis In Color and decided to pair it with Old Olive and Crushed Curry. (If you'd like to try a different color combination, you can find lots of inspiration in my Color Combination Library.)
This is a two-step stamp set, which makes stamping the images simple since the floral image is separate from the foliage stamp. And to add the final pop of color, I used some of the Orchid Oasis Decorative Dots to add an additional punch of color and interest!
You can find the instructions on how to make this card below – don't forget to print out the written Tutorial so that you can make this card any time you want! Enjoy!
Project Measurements
Orchid Oasis: 5-1/2" x 8-1/2", scored at 4-1/4"
Old Olive: 2-1/2" x 4-1/4"
Basic White:

4" x 5-1/4"
2-1/4" x 4"
1/2" x 3"
Project Instructions
1. Fold the Orchid Oasis cardstock in half at the score line and burnish well with Bone Folder.
2. Adhere the 4" x 5-1/4" piece of Basic White cardstock inside the card.
3. Using the Orchid Oasis ink pad, stamp the cluster of flowers from the lower left to the upper right of the front of the card, re-inking the stamp each time.
4. Using the 2-1/4" x 4" piece of Basic White cardstock, stamp the flower using Orchid Oasis ink. Turn your stamp slightly and stamp again without re-inking your stamp to create a shadow effect.
5. Stamp the center of the flower using Crushed Curry ink.
6. Stamp the stem/leaves using Old Olive ink.
7. Adhere the White cardstock to the Old Olive cardstock and adhere to the center of the card front.
8. Using the 1/2" strip of Basic White cardstock, stamp the sentiment in the center using Orchid Oasis ink.
9. Using your Paper Snips, "flag notch" blog ends of the sentiment strip.
10. Adhere the sentiment strip to the card, just below the stem of the flower.
11. To finish, add 3 of the Orchid Oasis Decorative Dots in various hues and sizes.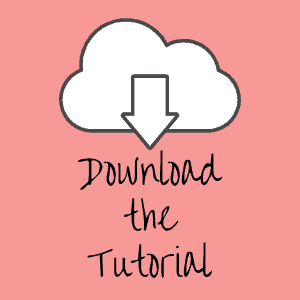 Supplies Used on this Project
Pin It
Like this project? Be sure to pin it so you can easily find it again. It will take you right back here to all the details of the card.
Thanks so much for stopping by today! Be sure to give this card sketch idea a try and mail it to a friend who is celebrating something! It's so fun to make a card but it's even more fun to send! #makeacardsendacard