Quick Card Sketch Using the In Symmetry Stamp set
If you need a card in a hurry, this quick card sketch using the In Symmetry Stamp Set will help you out! Add lots of color and you have a winner!
This is one of those quick & easy cards that after I made it, I just went "wheeeeeee!" cuz I love it so much! I think it's the combination of the simple card sketch, the colors, and the bold images from the In Symmetry stamp set! It just all works!
I started with a super simple card layout, Card Sketch #15 from my Card Sketch Library. Then I chose a new Color Combination for me:
If this color combination doesn't appeal to you, there are tons to pick from in my Color Combination Library – check it out! Here's how I made this quick & easy card:
Supplies Used on this Project
Project Measurements
Just Jade:  5-1/2" x 8-1/2", scored at 4-1/4" 
Night of Navy:  1-1/4" x 5-1/2"
Basic White:  

4" x 5-1/4"
3-1/4" x 5-1/2"
1" x 5-1/2"
Project Instructions
Fold the Just Jade cardstock at the score line and burnish with your Bone Folder.
Adhere the 4" x 5-1/4" piece of Basic White cardstock inside the base card.
Using the 3-1/4" x 5-1/2" piece of Basic White cardstock, stamp the half flower at the top using Calypso Coral ink. (See the sample for placement)
Using the same stamp and ink, stamp at the bottom of the White mat so that it mirrors the image above it. (See the sample for placement.)
Adhere the White mat to the base card, leaving a 1/4" border at the top.
On the 1" strip of Basic White cardstock, stamp the sentiment in the center using Night of Navy ink.
Stamp the small leaf on either side of the sentiment using Just Jade ink.
Adhere the White strip to the 1-1/4" Night of Navy strip and adhere to the base card to finish.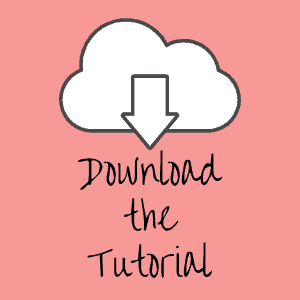 Like It? Pin It!
Be sure to pin this project to your card making boards on Pinterest if you like this project
Thank you so much for stopping by!  I hope you are inspired to make simple handmade cards for friends this week!  Give this papercrafting tutorial a try 🙂  Check back soon for more card making ideas!