Flowering Tulips Thinking of You Card
Need to send a Thinking of You card? Try this easy card featuring the Flowering Tulips stamp set by Stampin' Up!
I love any stamp set that is Two-Step Stamping. If you're unfamiliar with this term, it basically means that stamps that are usually one image (i.e., stems and flower) are on two separate stamps so that you can quickly stamp the images in different colors. That's the case with the Flowering Tulips stamp set, which is so easy to use.

I used a really different color combination for this card:
Definitely different to use Smoky Slate for leaves, but it's really started to grow on me! 😊 If this combination isn't right for you, make sure you check out my Color Combination Library for some inspiration. Here's how I made this card:
Project Measurements
Blushing Bride: 5-1/2" x 8-1/2", scored at 4-1/4"
Evening Evergreen: 3-1/2" x 5"
Basic White: 4" x 5-1/4" and 3-1/4" x 4-3/4"
Project Instructions
1. Fold Blushing Bride cardstock in half & burnish well with Bone Folder to create base card. Stamp "check" image in upper right & lower left of base card using Blushing Bride ink.
2. Adhere the 4" x 5-1/4" piece of Basic White cardstock inside the card.
3. Using the smaller piece of Basic White cardstock, stamp the flower stems at the bottom of the cardstock using Smoky Slate ink.
4. Stamp the tulips onto the stems using Blushing Bride ink.
5. Stamp the sentiment using Smoky Slate ink.
6. Adhere the White cardstock to the Evening Evergreen cardstock.
7. Wrap about 15" of ribbon around the cardstock and tie into a bow. Adhere to base card.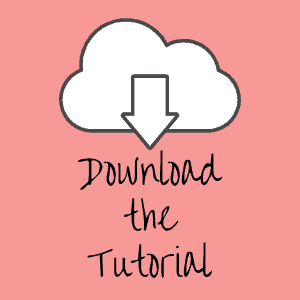 Supplies Used on this Project
Pin It
Go ahead and pin this image in your "favorites" board so you can find this when you need it!
Thank you so much for stopping by and checking out this papercrafting tutorial. I hope you are inspired to create and send cards. I love sharing how to make cards here on the BZBStamper blog and I can't thank you enough for all of your support!