Easy Handmade Valentine's Day Card
How adorable is the handmade Valentine's Day Card featuring one of the cutest robots ever? Designed in Black & White, with a splash of color for his heart, this card is sure to make someone's day!
I'm in love with the new Nuts & Bolts Stamp Set by Stampin' Up! It makes the cutest cards! For today's project, I kept things really simple, in an almost monochromatic color scheme of Black & White with just a small pop of color for his heart.
But that pop of color is something special – it's the new Supple Shimmer Specialty Paper and it really sparkles!

I think anyone would love to receive this card – and not just for Valentine's Day! All the instructions and measurements on how to make this card are below – there's even a Tutorial you can download! Check it out below👇
Supplies Used on this Project
Project Measurements
Basic White:

5-1/2" x 8-1/2", scored at 4-1/4"
3-1/2" x 4-3/4"
2" x 2-1/2"

Basic Black: 3-3/4" x 5" and 2-1/8" x 2-5/8"
Sweet Talk Paper:

1" x 3-3/4" (harlequin pattern)
3/4" x 3-1/4" (lined pattern)
1/2" x 3" (arrow pattern)

Supple Shimmer Paper – 1" scrap
Project Instructions
1. Fold the Basic White Cardstock in half.
2. Using the 3-1/2" x 4-3/4" piece of Basic White Cardstock, stamp the sentiment at the top of the cardstock using Black Memento ink.
3. Layer onto the 3-3/4" piece of Basic Black cardstock and then layer onto base card.
4. Layer the 3 strips of Designer Paper so that they overlap each other in a random pattern. (See picture above for estimated placement.)
5. Using the small piece of Basic White cardstock, stamp the robot using Basic Gray ink. Layer onto the slightly larger piece of Basic Black cardstock and then adhere to card using Stampin' Dimensionals.
6. Using the 1" scrap of Pink Supple Shimmer Paper, stamp the robot onto the BACK side of the paper (making sure the heart stamps onto the paper) using Black ink. Fussy cut out using scissors and adhere to the robot using adhesive.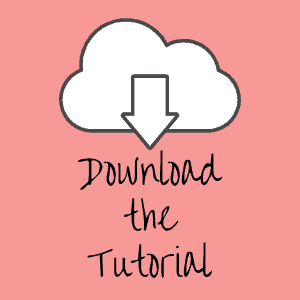 Pin This
Pin the image below to your board for all those handmade Valentine's Day card ideas you have saved so when you have an opportunity for a fun cardmaking session you will be able to get right to the fun part!
Thanks for stopping by today, I hope you enjoyed this papercrafting tutorial.  If you have a question or if I can help you with anything, please leave me a comment. I'd love to hear from you!