Quick and Easy Stamping Off Technique
You're going to love this quick and easy Stamping Off Technique. It's so easy to do but makes your stamping supplies go further!
Every now and then, you need a quick & easy card that takes minimal supplies. And if you have to make tons of Christmas cards, this is especially the case!

For today's project, I decided to go back and use a fundamental stamping technique: stamping off. Also known as "generational stamping", this is a super simple techique. Basically, you ink up any stamp image and stamp it on some cardstock. Then, without re-inking the stamp, you will stamp it again in a different area of cardstock. That's it! But those different "generations" of stamping create a depth of different ink colors and is soooo easy to do.
Defiintely give this technique a try. You can find the complete Tutorial beow. Plus, you can find other basic stamping techniques here.
Supplies Used on this Project
Project Measurements
Cherry Cobbler: 5-1/2" x 8-1/2" scored at 4-1/4"
Basic White: 4" x 5-1/4" (x2)
Project Instructions
1. Fold the Cherry Cobbler cardstock in half and burnish with your Bone Folder for a crisp crease.
2. Adhere one of the 4" x 5-1/4" pieces of Basic White cardstock inside the base card.
3. Using the other piece of Basic White cardstock, stamp the single tree image using the Soft Succulent ink pad (1st generation) on the right side, about 3/4" up from the bottom. Stamp again – without reinking (2nd generation) – to the left and above, then stamp a 3rd time in between the 2 images. See sample for placement.
4. Ink stamp again, tap off some of the ink on your scrap paper and stamp again (2nd generation) to the right of the original tree, then stamp again – without reinking (3rd generation) up and over slightly to the left.
5. Stamp the sentiment to the left of the first stamped tree using Cherry Cobbler ink.
6. Wrap approximately 6" of ribbon around the bottom of the White mat (just under the tree trunk) and adhere ends to the back of the cardstock. Adhere to the Cherry Cobbler base card.
7. Add a Rhinestone jewel to the top of the original (1st generation) stamped tree for some bling to finish.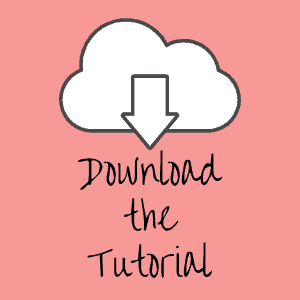 Save This
Save this to your Pinterest board where you save those quick and easy cards.
Thank you so much for stopping by and checking out this papercrafting tutorial. I hope you are inspired to create and send cards. I love sharing how to make cards here on the BZBStamper blog and I can't thank you enough for all of your support!