Don't you love the colors on this card?   One of my favorite color combinations is Soft Sky, Island Indigo and Rich Razzleberry, so it was easy for me to choose that color combo for this card.
This card features 2 stamp sets from the Occasions Catalog:  Picture Perfect and Timeless Elegance.  They work beautifully together and I love how the background on this card turned out.
The hummingbird is actually a 4-step stamp (!) and I found it easier to line up the images by starting with the darkest color and working back to the lightest color.  The most difficult stamp to line up is the throat of the hummingbird – but once you get the hang of it, it gets easier!
One thing I didn't mention in the tutorial is that for this card, I used an oval mask that I had cut out  of scrap cardstock using my oval thinlits.  (This step is totally optional.)   After I stamped the hummingbird, I covered it with the mask and sponged Soft Sky ink all around the outline of the mask to create a definite oval shape.  I then lightly sponged some Soft Sky inside the oval so that the oval wasn't a stark white.   On the other cards I made, I simply free-handed an oval around the hummingbird and it worked just fine!
Remember – it doesn't have to be perfect, it just needs to be given to someone to enjoy!  *Ü*
You can download the February 2016 Picture Perfect Project Sheet here.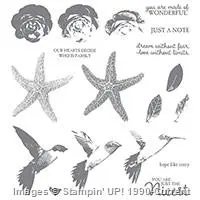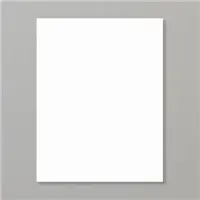 I love the new Picture Perfect Stamp Set - a little sponging & some 3-step stamping make an easy but fabulous card!